Singer Island
Back to Cities
Select a Community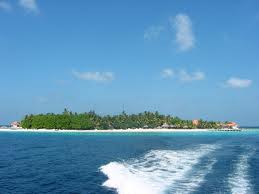 Welcome to Singer Island
Singer Island
Imagine waking up to a pristine beach, with a beautiful view of the Atlantic Ocean each and every day. That dream can become reality when you make your next home within the one-and-only community of Singer Island, Florida. The naturally exquisite area is secluded from the hustle and bustle of city life, while also close enough to upscale shopping and other urban amenities. Despite its name, Singer Island is actually a peninsula. There are thousands of condominium homes on Singer Island, as well as some incredible white, sandy beaches. Not surprisingly, Singer Island is one of the top tourist locations in all of Palm Beach County, and there are a number of hotels to go along with the residential neighborhoods. With a number of Singer Island, Florida homes for sale, though, you cannot go wrong with the location and the lifestyle of living in Singer Island, within incredible Palm Beach County.
Location
You will find Singer Island between Riviera Beach and the Atlantic Ocean in beautiful Palm Beach County. Singer Island is just a short drive from the area's of West Palm Beach and Palm Beach. Both are to the south of Singer Island. The area is also close to North Palm Beach, which is to its northwest. Singer Island is one of the very best locations within all of Palm Beach County to truly experience the beauty, and live the fantastic lifestyle of South Florida. Breathtaking beaches and numerous outdoor recreational opportunities are at your disposal.
Communities
The area of Singer Island is a great location for retirees, families and young professionals to call home. In fact, the breathtaking location is almost like living within your own private resort. Find an incredible new home in such outstanding communities as Mayan Towers, One Singer Island, Tiara and Surf Park. Seagrape offers condominium homes with stunning ocean and Intracoastal views. Meanwhile, the Capri condominiums features wrap around balconies, bringing the waterfront right to your home. For secluded luxury, find a new home at Dolcevita in one of its three-dozen condominiums. Purchase a breathtaking estate home that opens up to a canal view at Yacht Harbor, or a single-family home with a private dock in Sugar Sands. Whether you have a growing family, a need for space, or desire living in a high-rise with breathtaking views of the water and beach, you are sure to find just the perfect location when you choose from one of the many Singer Island, Florida homes for sale.
Things to Do
Singer Island features seven miles of Palm Beach County's best beaches, along with nature trails, forests and great locations for snorkeling, fishing and SCUBA diving. Other water sports popular in the area include boogie boarding, kayaking, paddle boarding, parasailing, and surfing. The less adventurous find time to just relax and enjoy the sand and water of Singer Island, and soak up the mild temperatures and sunshine unique to this area of Florida. There are also several upscale hotels and fine dining locations within the area, providing unique locations for both residents and tourists to enjoy. Singer Island is also close to the City of West Palm Beach, where the Intracoastal provides a setting for the annual SunFest. The waterfront festival brings in top-name musicians and artists to the area each year. There is also the Kravis Center for the Performing Arts, which is the location of the opera, ballet, and live theatrical productions throughout the year in West Palm Beach. Meyer Amphitheater provides an alternative for families looking for a more laid-back location for outdoor entertainment and live music in West Palm Beach. Riviera Beach provides more than a dozen recreation centers and public parks for residents to enjoy. Barracuda Bay is also a local waterslide and swimming facility. In addition, there area also several cruise, charter, and boat tours which operate out of Riviera Beach, Florida.
Shopping
Residents of Singer Island do not have to go far to find plenty of options for shopping, from casual to designer. Nearby West Palm Beach has CityPlace in its downtown area. The enclosed shopping mall includes dozens of restaurants and specialty shops. Clematis Street provides a more unique shopping adventure, with trendy restaurants and art galleries, as well as nighttime entertainment in the historic district. Palm Beach's Worth Avenue is the place to go for upscale, designer fashions and fine dining adventures. Visit Legacy Place for shopping and dining in nearby Palm Beach Gardens, as well as The Gardens Mall and Downtown at the Gardens. While you are in Palm Beach Gardens, do not miss Midtown and PGA Commons for additional shopping and dining destinations in the area.
Local Economy
With some of the best upscale hotels and beaches within Singer Island, the area is undeniably a hot spot for tourists. The tourism industry is a large contributor to the economy of this Palm Beach County community. As well, Singer Island, like the rest of Palm Beach County, is served by the School District of Palm Beach County. It is one of the largest public school districts within the State of Florida, and the nation. It is also a large employer for Palm Beach County residents.
Ready to Buy?
If you are ready to buy one of the beautiful Singer Island, Florida homes for sale, do not delay. Contact My Area Realty for all of your residential real estate needs. We are a leader within the community of Singer Island, and all of Palm Beach County. Contact the professionals at My Area Realty for a closer look at some of the Singer Island, Florida homes for sale. Whether you are searching for an outstanding condominium community, a single-family home with room to grow, or a sprawling estate home right on the water, we are here to help. My Area Realty provides professional residential real estate knowledge in understanding the Singer Island market. We can help you make the right choice, and put you in the home of your dreams, in this beautiful addition to Palm Beach County.
Choose a Community Below