Lake Clarke Shores
Back to Cities
Select a Community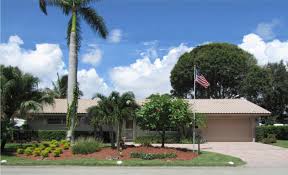 Welcome to Lake Clarke Shores
Lake Clarke Shores
A community that originally began with just a handful of homes along Lake Clarke, is now one of the most coveted locations for homebuyers in all of Palm Beach County. The Town of Lake Clarke Shores is small in size, but rich in real estate options. In fact, there are several Lake Clarke Shores, Florida homes for sale right now. Let My Area Realty be your guide in the home buying process for this incredible, and unique, area of Palm Beach County.
Location
The Town of Lake Clarke Shores is situated close to both downtown West Palm Beach and Lake Worth in Palm Beach County. Lake Clarke Shores is directly accessible to the cities by Forest Hill Boulevard and Keller Road. To the west of Lake Clarke Shores is the Village of Palm Springs. The town is bounded by I-95 on the eastern side, Florida Mango Road on the western edge, 10th Avenue North on the southern edge, and Summit Boulevard to the north. Lake Clarke Shores is south of the Palm Beach International Airport.
Communities
Even at just one square mile in size, the Town of Lake Clarke Shores maintains its status as a desirable community for homebuyers searching for their next property within the Palm Beach County, Florida area. With around 3,400 full-time residents, there are a select number of Lake Clarke Shores, Florida homes for sale right now. Many of those homes are affordable for families, and for retirees. With prices starting at, or below $100,000 in some cases, the opportunity to buy a home in the area is ripe. Wellesley at Lake Clarke Shores provides townhomes within a gated community. Other options include Lake Clarke Isle, Lake Clarke and Fla Mango Grovelets.
Things to Do
With abundant outdoor recreational opportunities, there is plenty for residents of Lake Clarke Shores to take part in. The Town Hall Park and Playground is open to the public, as are Pine Tree Park and Heart Trail. Lake Clarke Shores features a boat ramp and tennis courts, as well. For cultural opportunities, nearby West Palm Beach features the Kravis Center for the Performing Arts. The facility hosts live theatre, the opera and the ballet year-round. The Norton Museum of Art is also a must-see location for this area. It is the largest art museum of its kind in South Florida. Families will enjoy the Palm Beach Zoo, also in West Palm Beach, as well as the South Florida Science Center and Aquarium. Visit the beautiful beaches of South Florida, just a short drive away from Lake Clarke Shores. Soak up the year-round sunshine while taking part in diving, boating, fishing or one of the many other water sports in the area surrounding Lake Clarke Shores. SunFest regularly brings in visitors to the area, as Florida's largest art and music festival located right along the waterfront in West Palm Beach. This area of Palm Beach County is also prime for golfers. In fact, there are more than 150 different private and public golf courses located across the Palm Beach County area. Nearby Lake Worth, Florida is a prime spot for surfing in South Florida. The Lockhart Municipal Pier is one of the reasons why. To the west, Lake Osborne provides miles of walking and biking trails for residents, as well as spots for volleyball, picnics and camping. The Snook Island Recreation Boardwalk provides access to both the Intracoastal and Lake Worth. It includes a kayak launching spot, fishing and a beautiful nature walk for residents. Straight to the west of Lake Clarke Shores, is the Village of Wellington. The area is known worldwide for its grand equestrian facilities and shows. In fact, the area boasts the honor of being called the Winter Equestrian Capitol of the World. Thousands of people flock to the area each year to witness some of the largest equestrian shows and polo matches in the area. Living in Lake Clarke Shores gives you a front row seat to all of the outdoor recreation, as well as the numerous indoor cultural facilities and events.
Shopping
Residents of Lake Clarke Shores have easy access to abundant choices in shopping venues within Palm Beach County. Downtown West Palm Beach is home to CityPlace. With dozens of specialty shops and restaurants, the area is a mecca for shoppers and tourists alike. Palm Beach is also home to Worth Avenue, an upscale shopping and dining destination. This is the place to go to find some of the top designers in apparel and jewelry, as well as some of the finest dining locations in all of South Florida. West Palm Beach also features the Clematis Street Historic District. The area includes trendy restaurants, retail stores and art galleries. It is also an entertainment district at night. The community of Lake Worth, also close to Lake Clarke Shores, has its own options. The downtown area has recently been revitalized, and now includes some unique stores, art galleries, as well as various dining locations to choose from. Farther to the west, the Village of Wellington has its own options at the Mall at Wellington Green. Expect to find even more retailers and restaurants.
Local Economy
The economy in the Lake Clarke Shores area, like that of surrounding communities, is tied to the tourism industry. There are many jobs in the area including those at restaurants, hotels and other tourist sites that help fuel the local economy of Palm Beach County.
Ready to Buy?
With affordable luxury within reach, do not delay. My Area Realty is here to help you find your best choice in Lake Clarke Shores, Florida homes for sale. We have the resources and the experience within the community of Lake Clarke Shores to help you throughout the home buying process. Make your dream of living in Palm Beach County come true, when you contact My Area Realty. Our job is to put you in the home you want, and the home you deserve. Do not delay, the perfect home in Lake Clarke Shores is waiting for you.
Choose a Community Below